Efter barnen
Olga Ruin | Sweden | 2021 | 14 minutes
Friday evening, wintertime. A new apartment, a middle-aged couple, their son and daughter and a guest. A light bulb that goes on and off. Through a closed chamber drama, the film investigates divided feelings between a husband and wife toward upcoming changes in their roles as parents. Soon, their youngest daughter will also have left home. But what if one is longing back and the other longs away?
—————————-
En fredgskväll i november. En mamma och en pappa, deras vuxne son och några år yngre dotter och sonens vän. De samlas på middag i föräldrarnas nya lägenhet, med dottern som fortfarande bor hemma. I ett stökigt kök, bland ouppackade flyttkartonger, undersöker filmen glappet mellan det som säg och det som föreblir outtalat i relationen hos ett medelålders par som hyser blandade känslor inför en kommande förändring i deras roller som föräldrar. Vad händer när en längtar tillbaka och en annan längtar bort?
Directed and Written by Olga Ruin
Produced by  Océanne Texier | Vilda bomben Film AB
Cinematography by Camilla Topuntoli
Music by Johanna Svensson
Film Editing by Olga Ruin
Poster by Marijn Dijkmeijer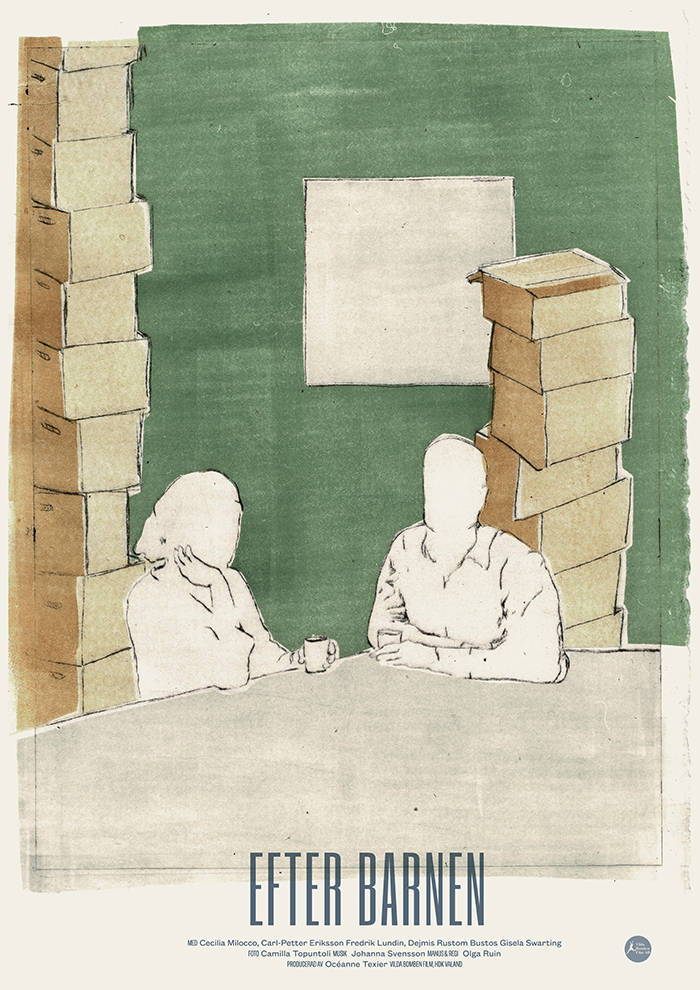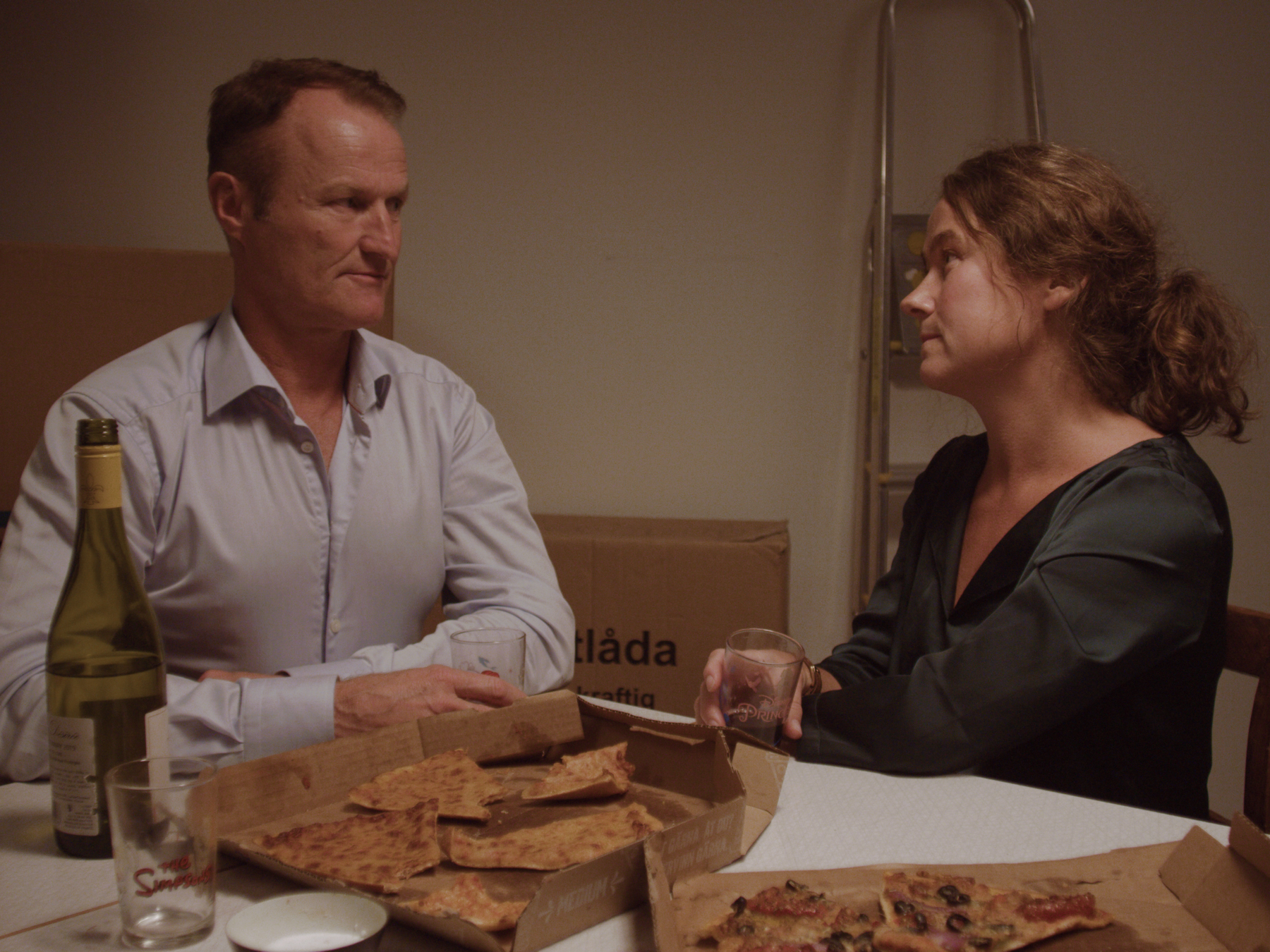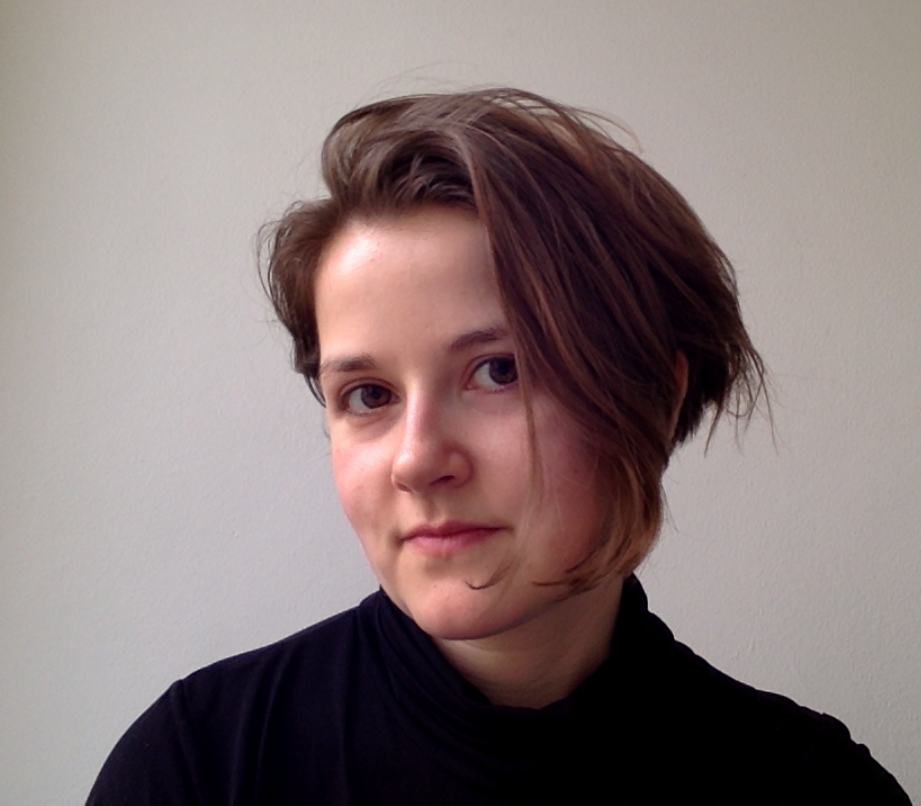 About the director
Olga Ruin is born in 1994 and lives in Stockholm. After having received a BA in social anthropology from Stockholm university she studied documentary film making at Biskops Arnö and graduated from the MFA Film programme at Valand Academy in 2021. She is a filmmaker and writer of film criticism. Her work revolves around family relations and states of in-betweenness. Space and place become characters in themselves. Her films depart from the idea that you can never really know a person before you've seen them standing at a cross-road.
Om regissören
Olga Ruin är frilansande regissör, klippare och filmskribent som rör sig mellan det dokumentära och det fiktiva. Hon har en kandidatutbildning i socialantropologi, har studerat dokumentärfilm på Biskops Arnö och tar under våren 2021 sin masterexamen i film vid Akademin Valand. Hennes tidigare kortdokumentärer Mellanrummet och Dirigenten har visats på BUFF Malmö och FIPADOC.