Interior Life
Alexandra Wingate | Sweden | 2014 | 16 minutes
A happier life is just one effort away. Train, discipline yourself. See the kilos melt away like tears on the floor while everything fades away in the light of your happier self. In the film Interior Life, we see a woman doing her exercise routine. In the middle of power emptiness emerges.
Interior Life premiered at Goteborg International Film Festival 2014.
Written and Directed by Alexandra Wingate
Produced by  Fredrik Lange | Vilda bomben Film AB
Co Producer Sofie björklund | Film Väst
Cast  LenaKimming
Music by Anders Rimpi
Cinematography by Anna Björnemark
Film Editing by Anna Björnemark
Production Design by Josefina Björklund
Costume Design by Josefina Björklund
Sound editor / sound mixer Anders Rimpi
Gaffer / key grip Olof Melander-Lange
Production coordinator Björn Svantesson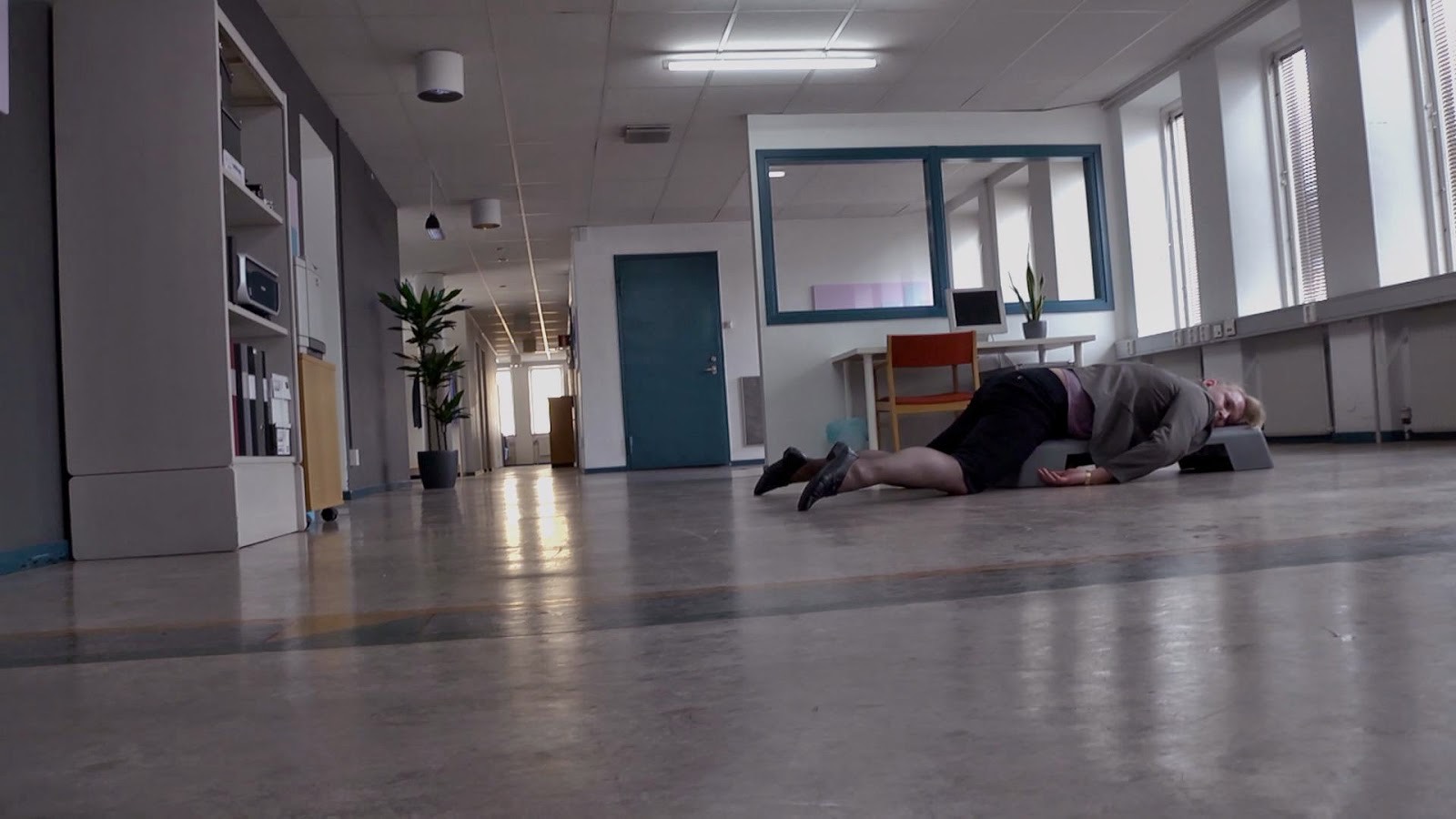 Swedish choreographer Alexandra Wingate (b. 1981) returned to Sweden after receiving her BA (Hons) and MA Choreography from Trinity Laban Conservatoire of Music and Dance, London, in 2009.
She works with choreography, film and installation, and between 2014 – 2007 her works The ANSWER clinic, Numen Human, Kill a Cat Show #3, Interior Life, Kill the Doll Show, Kill a Cat Show #2, Flower of the Cave, Dear Real Doll, Kill a Cat Show #1, Rapacious Excellence, Mutism and Mutability, Solo for Two and 2 & 1 Gloomy Sundays was performed in Sweden, Norway, Germany, United Kingdom and Mexico.
In her recent work Alexandra is interested in how culturally determined symbols, signs, notions and ideologies become internalized and part of the "languages" (movement, gestures, codes) we learn and use to express ourselves.
Alexandra is a part of the art group The non existent Center´s artistic direction.