Excess Will Save Us (Short)
Morgane Dziurla-Petit | Sweden/France | 2018 | 14 minutes
At Villereau, a little village of five square kilometers in the North of France, the panic button is pushed : an attack alert has been set. In the middle of the fields, army, police, firefighters, everyone comes, ready to fight the threat. But once they here, they only find some cows surprised by all the stir, and after investigation the true origin of the alert : a terrified inhabitant who confused pigeon hunt with a terrorist attack, and thought she hear « Allahu Akbar » from the screams of drunk Polish workers.
But this story, related by the villagers, is just a sample of the strangeness of Villereau. Excess Will Save Us immerses us in a both melancholic and absurd atmosphere, and lead us to ask ourselves about our own paranoias.
Director : Morgane Dziurla-Petit. Photography : Filip Lyman. Editor : Patrik Forsell. Producer : Fredrik Lange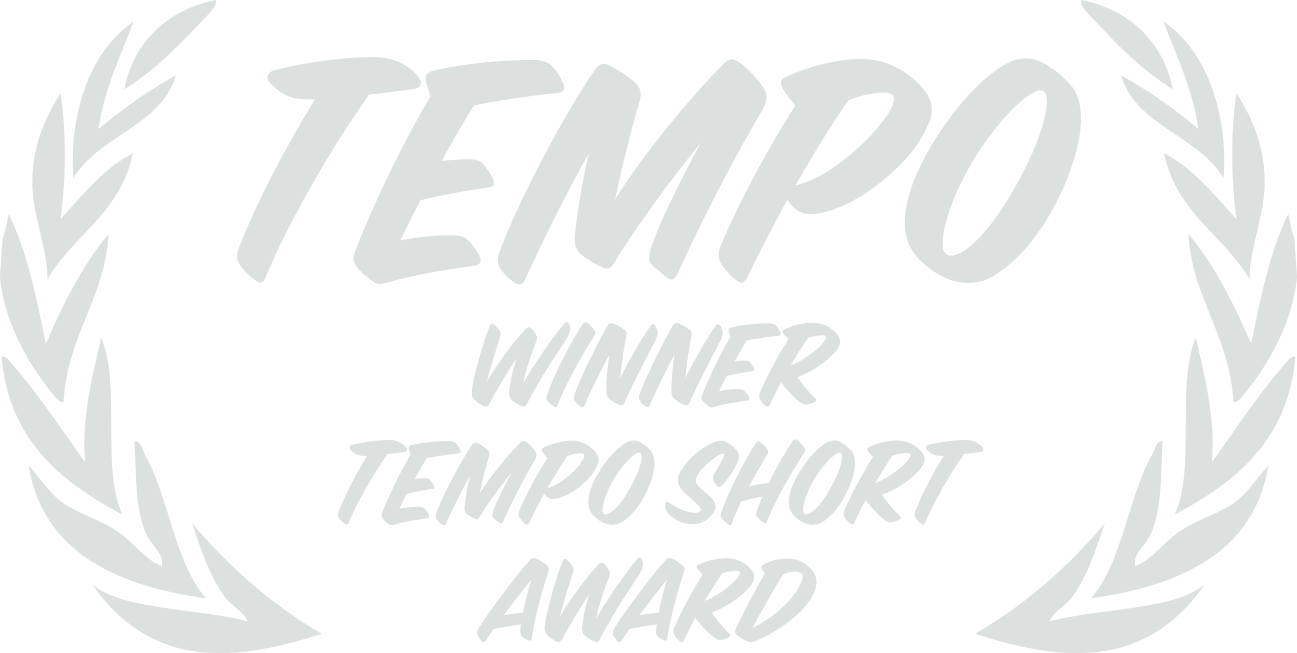 Born in France, Morgane Dziurla-Petit studied cinema at La Sorbonne Nouvelle in Paris, and then film production in Cannes. She discovers even more about cinema's world during her professional experiences at the Cannes Film Festival and Roy Andersson Filmproduktion.
In 2016, she traveled to Tokyo, shooting the art video Memories of Another I, using self generative editing.
She moved to Sweden in 2017, where she works for Vilda Bomben Film AB. Here, she keeps on creating new narratives, moving borders between documentary and fiction. Her first short film The Day (2018) has been selected by the 41st Göteborg International Film Festival and the label Eroïn. Excess Will Save Us is her second short film, a documentary picturing the strange atmosphere of a little village in the North of France, Villereau.
List of Festivals where Excess Will Save Us have been invited:
Les Nuits en Or 2020 – by the César Academy (France and internationally) 

MoMA's Doc Fortnight 2020 (USA)

Brussels Short Film Festival 2019 (Belgium)

Hot Docs 2019 (Canada) 
Tous Courts Film Festival 2019 (France)

Sarajevo International Film Festival 2019 (Bosnia and Herzegovina)
Festival International de films de femmes de Créteil 2019 (France)
Fajr International Film Festival 2019 (Iran)

Clermont Ferrand International Short Film Festival 2019 (France)
Chicago International Film Festival 2019 (USA)

Norwegian Short Film Festival (Norway)

Palm Springs Short Festival 2019 (USA)

Tempo Dokumentär Festival 2019 (Sweden)

Guanajuato International Film Festival 2019 (Mexico)

Camden International Film Festival 2019 (USA)

Ljubljana International Film Festival 2019 (Slovenia)

Uppsala Short Film Festival 2019 (Sweden)

Short Film Festival of Angouleme 2019 (France)

Gothenburg International Film Festival 2019 (Sweden)

Vilnius International Film Festival 2019 (Lithuania)

Helsinki International Film Festival 2019 

Love & Anarchy (Finland) 

Partie(s) De Campagne Festival 2019 (France)

FICBUEU 2019 (Spain)

Milano Film Festival 2019 (Italy)

Nancy International Film Festival 2019 (France)

Film Fest Sundsvall 2019 (Sweden)

Courtivore Film Festival 2019 (France)

Köln Kurzfilmfestival 2019 (Germany)

Villeurbanne Short Film Festival 2019 (France)

Human Rights Festival of San Sebastian 2019 (Spain)

War On Screen Film Festival 2019 (France) 

Ciné-Jeune de l'Aisne 2019 (France) 

Tabakalera Festival 2019 (Spain)

SACO Festival 2019 (Spain)

Tabor International Film Festival 2019 (Croatia) 

Gimli International Film Festival 2019 (Canada) 

MoliseCinema Film Festival 2019 (Italy) 

Saint-Paul-Trois-Châteaux Festival 2019 (France) 

Brännö Festival 2019 (Sweden)

La Nuit du court de Lausanne 2019 (Switzerland) 

Court c'est court Film Festival 2019 (France)

ZUBROFFKA Short Film Festival 2019 (Poland) 

Pöff shorts 2019 (Estland) 

Un poing c'est court 2020 (France)

European Film Forum SCANORAMA 2019 (Lithuania) 

Arctic Light Festival 2019 (Sweden)

Indiecork Film Festival 2019 (Ireland)

Blue Danube Film Festival 2019 (Hungary)

Movies on War 2019 (Norway)

Plein(s) Ecran(s) Short Film Festival 2020 (Canada)

Minneapolis–Saint Paul International Film Festival 2020 (USA)

Human Rights Arts and Film Festival of Melbourne 2020 (Australia) 

Glasgow Short Film Festival 2020 (UK)

Guldbaggefestivalen 2020 (Sweden)

Minimalen International Film Festival 2020 (Norway) 

The Shortest Day Belgrade 2020 (Serbia)

Riga International Short Film Festival 2ANNAS 2020 (Latvia)

Tampere Film Festival 2020 (Finland) 

Brest European Short Film Festival (France)

Interfilm – International Short Film Festival Berlin (Germany)

VIS Vienna Shorts Festival (Austria)

RojaL Film Festival (Roja, Latvia)

Dokufest – International Documentary and Short Film Festival (Kosovo)

FeKK – Ljubljana Short Film Festival (Slovenia)

OFF – Odense International Film Festival (Denmark)

ARTos Foundation (Cyprus)

European Film Festival Palic (Serbia)

Encounters Film Festival (UK)

Tirana International Film Festival (Albania)

Moscow International Film Festival (Russia)

Curtas Vila do Conde – International Short Film Festival (Portugal) 

Festival del Cinema Europeo (Italy)

Braunschweig International Film Festival (Germany)

Leeds International Film Festival (UK)